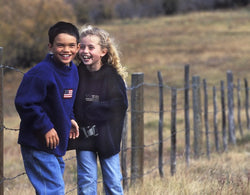 cyndylovedesigns
Jacket Pullover Fleece Blue USA Flag Embroidered Applique
Fleece Pullover with USA Flag Embroidered Applique This pullover is such a classic look for a little boy or girl. Made from very soft 100% Polyester Berber fleece it has a fancy embroidered and antiqued USA style flag embellishment on the front..
The flag and pullover are fully machine washable making it so easy to care for. It is generously sized, so the garment usually fits according to age of an average sized child. Size 1 for a one year old and so forth. A roomy and stretchy neck opening for easy on, easy off over the head.
Available in Royal Blue or Navy Blue Fleece.
Sizes: 6-12 months, 1, 2, 3, 4, 5, 6, 8 and 10.
Adorable!!!
This is a beautiful, warm, unique top! My grandson will really love it!