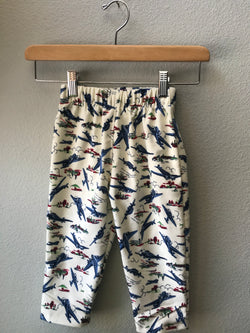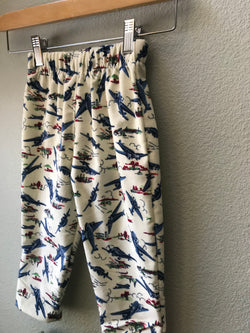 cyndylovedesigns
Pants Blue Flannel with Airplanes Jets Elastic Waist
This pair of boys pants is made of a blue flannel fabric printed with bright blue and navy blue airplanes and jets. Made of 100% cotton flannel that is soft and cozy.  They have an elastic waist for comfort and a little growing room.
This fabric is no longer being manufactured and I only have 1 bolt of this fabric remaining.   So, when it's gone, it's gone. Get it while it lasts as you are sure to love the high quality of this flannel fabric. And your "little man" will love them! These pants are generously sized so that they fit according to the age of the child.

Specify your size: 6-12 months,size 1, size 2, size 3, size 4, size 5 and size 6.