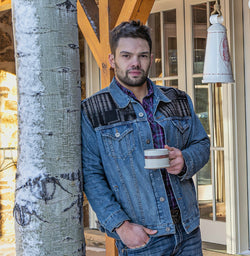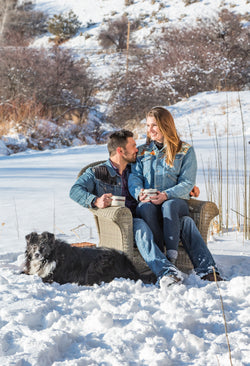 cyndylovedesigns
Denim Jean Jacket, Wool Native American, Denim Coat, Size Large, XL
Size Large Men's cut denim jean jacket made with Native American tribal Pendleton® Wool fabric the front and back of the jacket in Black and Tan colors.
It has full metal buttons down the front, two upper front button flap pockets, 2 slip in side pockets and metal button closure cuffs on sleeves.
Dry clean or machine wash, cold water, gentle cycle, hang to dry.
Large Measurements:
Armpit to Armpit: 23 "
Shoulder to Cuff: 25"
Shoulder to Shoulder: 18.5"
Bottom of Collar to Bottom of Jacket: 26.25"